Irene Rodríguez-Martin, Ed.D.
Associate Dean for Graduate Enrollment and Student Services
Contact
Office: Lilly Hall
Phone: 413-585-7962
Email: irodriguezmartin@smith.edu 
Pronouns: she/her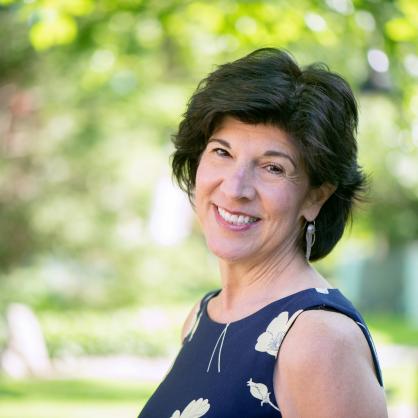 Biography
Irene Rodríguez-M is the daughter of immigrants and a first generation college graduate. For the past 20 years she has dedicated her career to issues of access, support and retention for students, especially for students of color and other first gen students. She's taught in the Research Sequence at Smith and has served as an adviser to the Council for Students of Color. While her professional efforts have focused on graduate education, she is also a long-time volunteer within the community on numerous social justice issues. Rodríguez-M is a past president and fundador of the Latino Scholarship Association; a charter member of the Carlos Vega Fund for Social Justice; a former trustee of the Western Massachusetts Community Foundation; and board member of the CARE Center. She currently serves on BayState Medical Center Board of Directors and on their Quality Care Committee.