Image

A Leader in Clinical Social Work Education
For over a century, the Smith College School for Social Work has provided graduate social work education to people from around the world. Our program is internationally recognized for its dedication to and specialization in clinical social work and for our commitment to academic excellence. A nationwide internship network that provides us with the opportunity to affiliate with the finest training agencies complements our rich curriculum. With a student faculty ratio of one to seven, our faculty are not only highly accessible, they are also deeply interested in the professional development of our students. More than 5,000 graduates will tell you that their degree from Smith has been a powerful tool in their search for employment within the social work profession and in their development as a social work leader.
Our Five Core Principles
Our School is committed to five Core Principles of racial justice that guide all areas of our programs and work as we constantly strive towards greater anti-racism – an ongoing goal to which the entire School community aspires.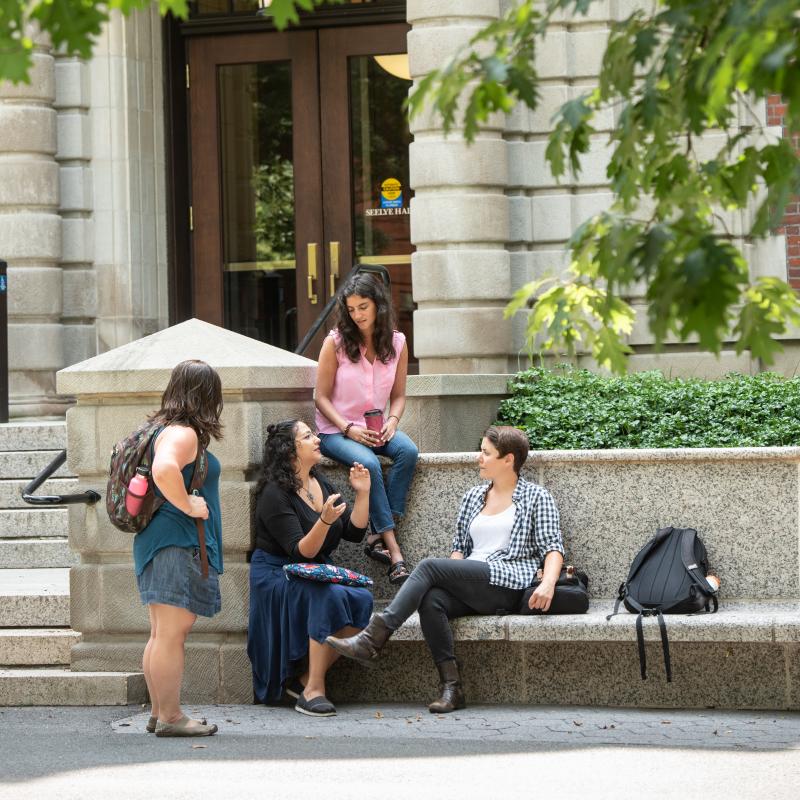 Our Mission
The mission of the Smith College School for Social Work is to advance the aims of the profession through education for excellence in clinical social work practice and through the development and dissemination of knowledge.
Clinical Social Work
Clinical social work practice is concerned with the interdependence between individuals and their environments and the use of theoretically-grounded, relationship-based, culturally-informed interventions to promote healing, growth and empowerment. Clinical social work recognizes and responds to the complexities of the human condition: its strengths, possibilities, systems of meaning, resilience, vulnerabilities and tragedies. As a collaborative process, clinical social work expresses the core values of the profession, including recognition of client self-determination, growth and change in the client system and pursuit of social justice. It rests upon a liberal arts base and integrates evolving theories about individuals, families, groups, communities and the larger social systems in which they are embedded.
Educational Practices
In its educational practices, the School promotes critical thinking and self-reflection to help students expand their knowledge in the substantive areas of human behavior and the social environment, social work practice, research, social policy, internships, values and ethics, diversity, populations-at-risk and social and economic justice. The School educates students in the application of professional values and ethics, collaboration with other disciplines and the evaluation and dissemination of evolving theories and practice models.
Commitment to Serve Oppressed, Disadvantaged and At-Risk People
The School shares with the social work profession its historic commitment to serve oppressed, disadvantaged and at-risk members of our society. It is committed to implementing a curriculum that addresses the concerns, issues and interests of these populations. The School joins with the profession to struggle against inequity and oppression based on such variables as: race, ethnicity, class, gender, sexual orientation, religion, age and disability. The School and Smith College are committed to social justice, service to society and appreciation of individual and cultural diversity in a multicultural community. The School recognizes the pernicious consequences of racism and works to identify and diminish the overt and covert aspects of racism. Smith College School for Social Work is committed to work toward becoming an anti-racist institution through its five Core Principles among other community-driven work.
Educational Programs
The School implements its educational mission through its master's and doctoral degree programs, as well as through its program of professional education. Through its scholarship, publications, research and program initiatives, the School contributes to the development and dissemination of knowledge relevant to social work. In its affiliation with a liberal arts college, the School places a priority on the process of teaching and learning and community service. The School maintains relationships of mutual respect and influence with its affiliated agencies, major professional organizations and other representatives of the social work practice community to aid in curriculum renewal and to contribute to the development of the profession as a whole.
Office of the Deans
Senior Lecturer and Associate Dean for Academic Affairs
Megan Harding has been teaching at the Smith College School for Social Work since 2009, initially as an adjunct and eventually as a senior lecturer. She has…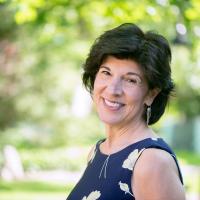 Associate Dean for Graduate Enrollment and Student Services
Irene Rodríguez-M is the daughter of immigrants and a first generation college graduate. For the past 20 years she has dedicated her career to issues of access…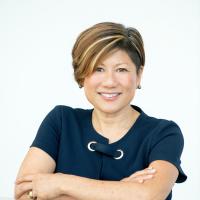 Dean | Elizabeth Marting Treuhaft Professor
Dean Marianne Yoshioka arrived at the Smith College School for Social Work in 2014. Prior to Smith College, Yoshioka spent 18 years on the faculty of the New…