Early Years
Image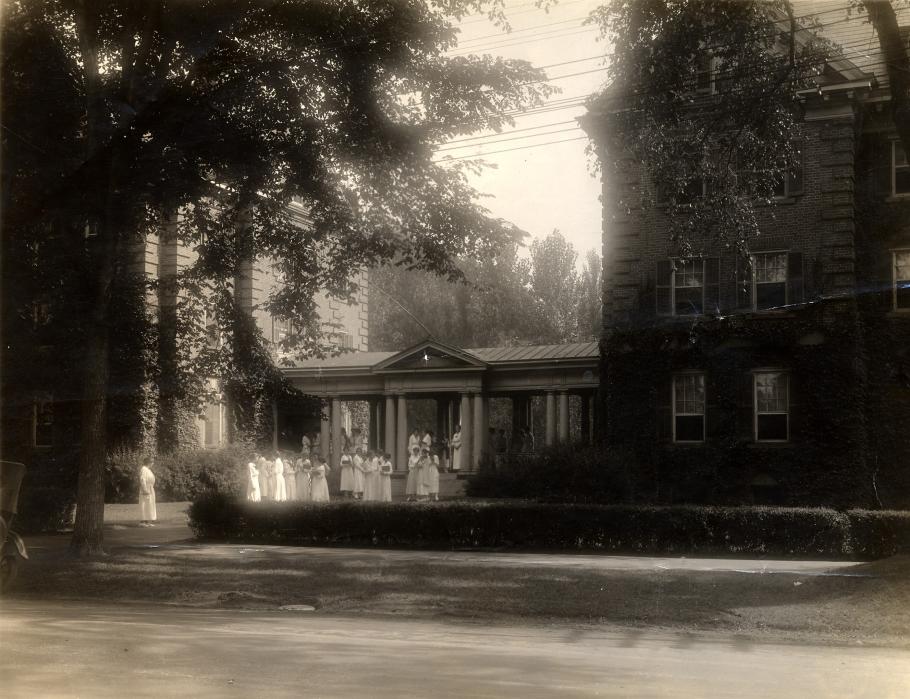 In 1918, Smith founded the Smith Psychiatric Training School, leading efforts in trauma work with Veterans, and enabling young women to learn psychiatry when educating women in psychiatry was seen as "too radical." The School earned its first accreditation from the Council on Social Work Education in 1919.
In 1930 the School held its first Supervisor's Conference, demonstrating from its earliest years a commitment to maintaining close working relationships with those who supervise students in their internships. That same year, SSW first published the widely respected professional journal of clinical social work, Smith College Studies in Social Work. In 1939, the School offered its first multicultural course, Culture as a Determinant of Behavior, taught by the noted social anthropologist Bronislaw Malinowski of the University of London.
In 1943, the demands of World War II led the School to adjust its curriculum from 24 months to just 15 months—though the 24-month curriculum was reinstated in 1946. Two years later, it initiated the Program of Advanced Study, which eventually developed into the doctoral program.
Changing Tides
Throughout the 1950s, the School continued to take the lead in the social work community, expanding its program based on the shifting needs of a changing political climate.
While the School maintained its commitment to Veterans, the 1950s was marked by an increasing interest in interdisciplinary collaboration, the expansion of research as an area of focus in social work education, expanded social welfare curriculum offerings, and increasing interest in international social work, including the admittance of students from abroad.
In concert with the civil rights movement, SCSSW expanded its commitment to the issue of multicultural practice. Starting in the 1960s, coursework on socio-cultural, economic, and political environments was intensified. In addition, courses were added on group work, clinical social work and families and issues of sexual orientation.
SCSSW Today
Today, the School continues to be a leader in clinical social work education. In both the master's and doctoral programs, students and instructional faculty come into residence on Smith's campus for 10 weeks of coursework over three consecutive summers. Classroom learning, meals shared in the dining hall, attendance at lectures and student activities—on and off campus—all offer great opportunities for rich interaction between students and faculty. The tight-knit nature of the community is also welcoming to alumni, a significant percentage of whom participate in School events throughout the year.
Since 1931, the School has also offered a rich, active professional education program for clinicians around the country. The School offers three specialized certificate programs: Advanced Clinical Supervision, Palliative and End-of-Life Care and the Foundations of Clinical Supervision Certificates.
Across the years, Smith's dedication to teaching clinical social work practice has always begun with an appreciation for the complexity of human behavior and the interplay of psychological, developmental, social and cultural variables. We teach our students to approach clinical practice through a range of theories within these areas and current research, and with a deep appreciation of the relationship between the social worker and the client, not only in the delivery of services, but as a mechanism to promote healing and growth.
SCSSW and Military Social Work
The need for practitioners prepared to work effectively with military service members, Veterans, and their families is acute. The Smith College School for Social Work (SSW) has been serving the mental health needs of military veterans and service members since it opened in 1919. The School was created expressly to provide mental health services to traumatized soldiers suffering from shell shock following World War I. As our focus has broadened from that original mission, and as social work education and training have evolved, SSW has maintained a commitment to graduating social workers with extensive knowledge and clinical social work practice experience in treating military veterans, service members, and their families.
Training social workers to work with military-affiliated individual & families
At the School for Social Work, you can learn to provide critical services to military Veterans, service members and their families in your courses, in internships and from your peers in the program.
Commitment to Trans Inclusion
Image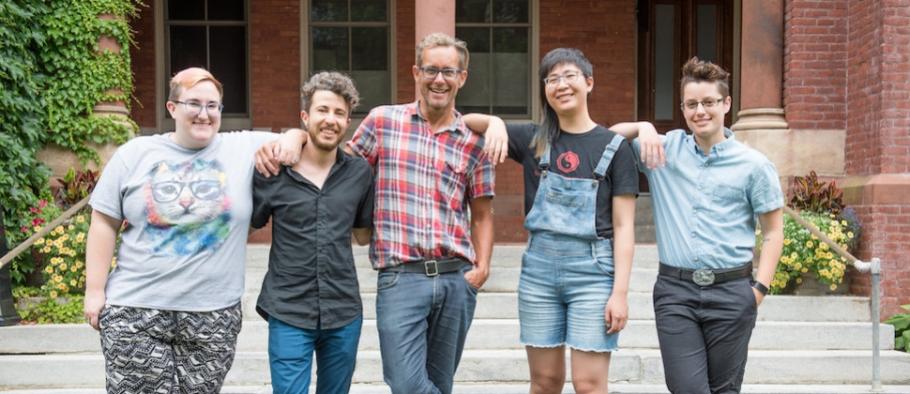 As part of Smith College School for Social Work's ongoing commitment to trans inclusion, a team of students and faculty were brought together in spring 2017 to gather, develop and disseminate resources about trans and gender-nonconforming (TGNC) inclusion within SSW. The project was motivated in large part by student advocacy that culminated in an open letter in the summer of 2016, and aims to increase the level of shared understanding around TGNC issues and to support a culture of investment in intersectional trans competence, in alignment with the School's continued commitment to becoming anti-racist. The team consisted of (L to R) Rickey Thorn (student), Davey Shlasko (adjunct faculty), Rory Crath (resident faculty) Jixia Ao (student) and Noah Cochran (student).