Image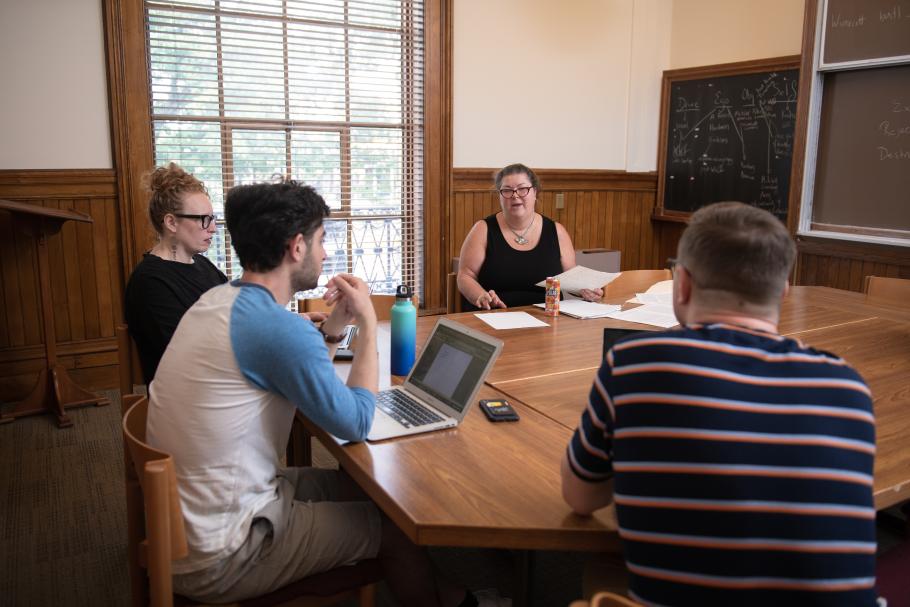 The dissertation is the hallmark of all doctoral-level study and represents the achievement of a high level of professional performance as a practitioner/researcher. You will be required to complete an independent scholarly research project and examine a topic relevant to clinical social work. By completing the dissertation, you will demonstrate your capacity to contribute to the development and dissemination of knowledge for the profession. 
Required Research Courses 
To prepare for your dissertation you will take a series of required research courses that provide the foundation of knowledge required both to assess prior research and to design and implement one's own research. Our faculty teach core research methods, including advanced statistics, in depth. 
Dissertation Seminar 
During your final summer you will complete a dissertation seminar to support you in developing your dissertation proposal. If you are well along in preparation of your proposal you may opt to take the dissertation seminar during your second summer. We will assign you a research adviser to assist in identifying and refining an area of study for your dissertation. 
Dissertation Committee 
You are responsible for identifying and recruiting a dissertation committee to assist in the development of your dissertation proposal and in the completion, reporting and defense of the project. The program's director will assist you in the process. They will also approve the committee, which must include a chair and at least two more members. 
Institutional Review Board 
The Smith College Institutional Review Board is responsible for oversight of projects involving human participants. 
Past Dissertation Titles 
Smith College School for Social Work dissertations 2009 - present are available to the Smith community (including off-campus access with a current Smith login), anyone on campus and anyone via interlibrary loan through Smith ScholarWorks.