Image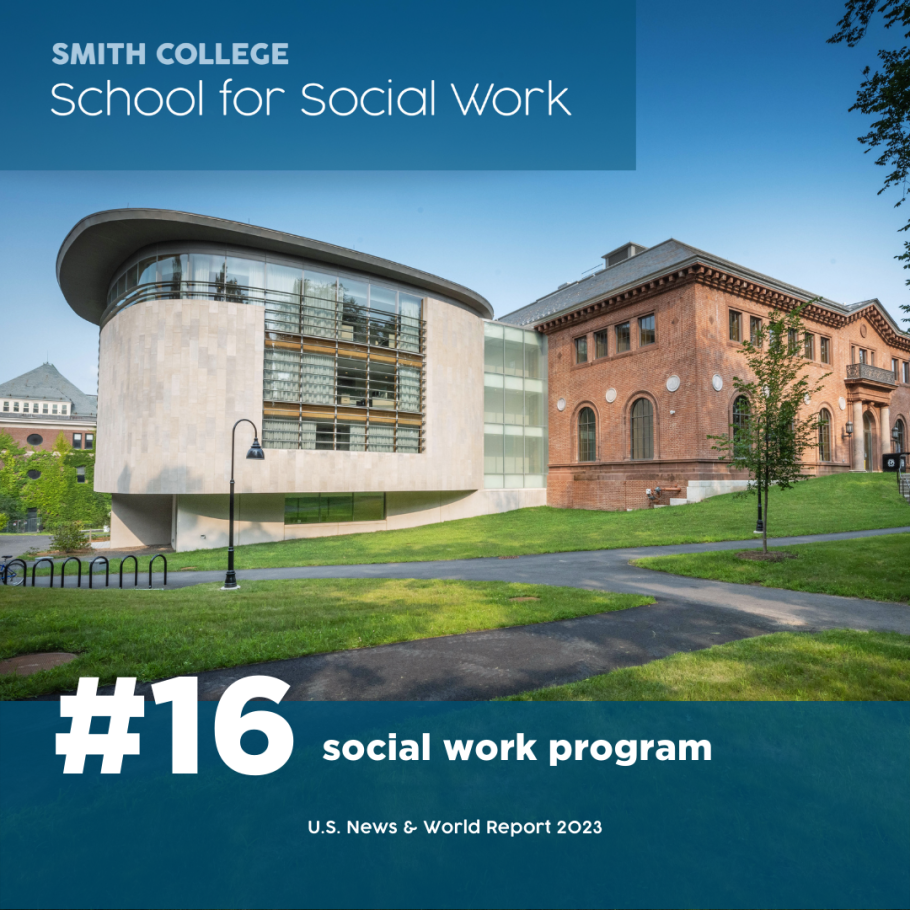 Smith College School for Social Work ranked #16 on U.S. News & World Reports 2023 Best Social Work Programs. The survey compared 298 M.S.W. programs in the United States. Smith SSW tied with NYU, Rutgers University, Howard University and the University of Wisconsin-Madison. This ranking places Smith SSW in the top 5 percent of social work schools.

"This achievement is a product of intentional effort on the part of our SSW community, both faculty and staff, to make this a reality and to consider what makes for great pedagogy," said Dean Marianne Yoshioka. "I believe very deeply in our program and I could not be more proud of everything we have accomplished."
Rankings are based "solely on the results of peer assessment surveys sent to deans, other administrators or faculty at accredited degree programs or schools in each discipline," according to U.S. News and World Report. Only fully accredited programs in good standing are included in the rankings.