Annemarie Gockel, M.S.W., Ph.D.
Associate Professor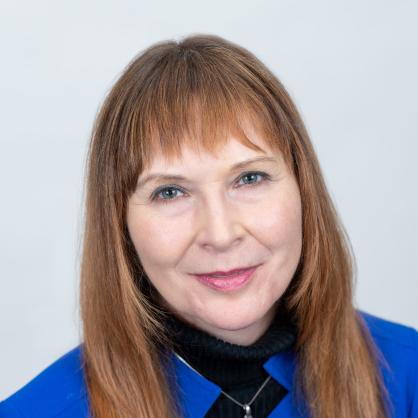 Education
B.A., Concordia University  
M.S.W., University of Toronto  
Ph.D., University of British Columbia
---
Biography
Annemarie Gockel's research centers on enhancing clinical intervention, clinical training, individual healing and growth.
In her work with clients, Gockel is always struck by their courage and capacity to move towards growth even in the most challenging circumstances. Although we gather client feedback in community services, we rarely ask clients directly about what is most helpful to them and integrate this feedback into the design of our core interventions. This is particularly true for the clients who are most frequently marginalized. In her work, Gockel is interested in ensuring that we count client voices in so that our interventions can better respond to their needs. In collaboration with colleagues, she explored what we can learn from client perspectives in women's addiction treatment, with mothers in a child welfare parenting intervention and for spiritually-engaged clients seeking counseling services that respond to their needs.
As Gockel explored client perspectives, she learned that clients sometimes feel like they can't bring all of themselves to counseling and that this gets in the way of healing. She developed an interest in mindfulness and somatic strategies because they provide an approach for integrating the whole person in the intervention process and building on their innate wisdom and capacity for healing. In collaboration with colleagues, she investigated the benefits of spiritual coping and/or mindfulness and somatic strategies with children, with adults and with groups. As an educator, Gockel started to help social work students and practitioners explore the potential of mindfulness in their own lives and draw on mindfulness strategies to enhance their ability to be responsive to client needs. Her most recent work has focused on bringing contemplative strategies to fostering dialogue and deepening understanding of the ways that oppression shapes our day-to-day experiences in service of moving towards greater freedom and justice.
Gockel teaches foundational courses in the practice sequence, as well as a mindfulness elective.