Katie Potocnik Medina, LMSW
Director of Alumni Engagement
Contact
Email: kmedina@smith.edu  
Pronouns: she/her/ella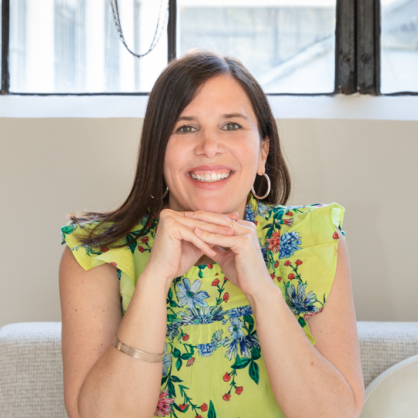 Education
B.A., University of Dayton
M.S.S.W., Columbia University School of Social Work
Biography
Katie serves as the director of alumni engagement for Smith College School of Social Work. Her goal is to increase alumni connections and build a dynamic professional network within this community. Prior to this she served as the founding social worker and director at a middle school in the Washington Heights community in NYC for a decade. In this role, Potocnik-Medina embodied student voice, centered family partnerships and integrated social-emotional learning within systems and classrooms school-wide. In addition, she spent years working in research at UNC and Columbia University to increase effective programming in an effort to reduce HIV/STI transmission amongst communities often neglected and/or provided ineffective care.
Aside from the work described above, Potocnik-Medina is the co-founder of Awareness of Mind where she offers workshops for parents and caregivers on ADHD, anxiety and sensory needs. She understands the struggles of finding the right resources and tools to support her own neurodiverse child.
Potocnik-Medina graduated from the University of Dayton, with a B.A. in Psychology and from Columbia University School of Social Work with a M.S.S.W. She is a first-generation college graduate. Katie is a Licensed Master Social Worker and certified as an ADHD coach and Restorative Practice Clinician.