Leah Jikurashvili, B.S.W., M.S.W.
Adjunct Assistant Professor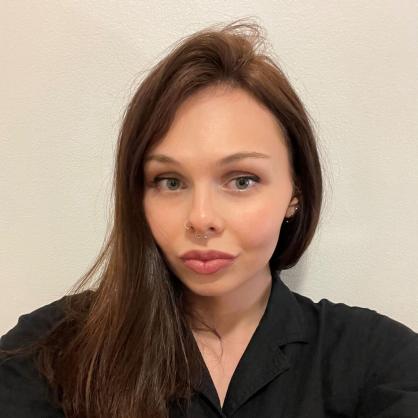 Biography
Leah Jikurashvili is a senior social worker and a psychodynamic psychotherapist specializing in transgender mental health, transgender aging, kink-aware sex therapy and existential issues such as death and dying. Jikurashvili's work in end-of-life is deeply influenced by the psychoanalytic theory and narrative approaches to clinical practice. In addition, Jikurashvili has been actively involved in LGBTQ+ advocacy efforts in the Eastern European Region.
Jikurashvili's research interest focuses on how transgender older adults' access to quality healthcare is impacted by various social forces that operate at the intersection of the aging process, transgender identity and immigration status. She has presented on the issue at several conferences in Europe and the USA.  
Jikurashvili first joined SSW in 2022 and taught first-year theory courses. She currently teaches Theories for Clinical Social Work Practice and coordinates the course on Problems in Biopsychosocial Functioning.