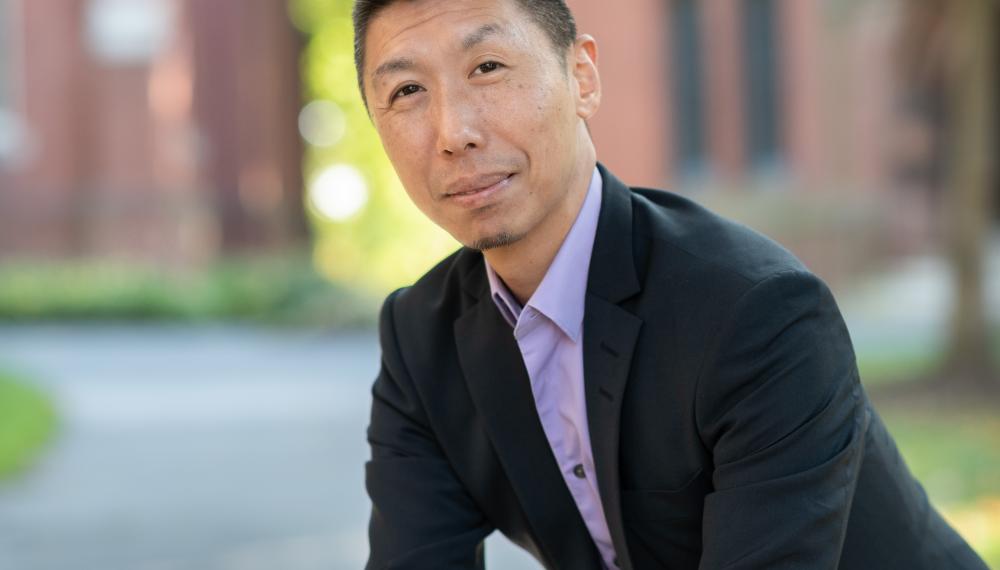 Twenty years after coming to SSW as an M.S.W. student,  Kenta Asakura has returned as an associate professor with tenure. Since graduating in 2004, he has acquired extensive experience as a clinician in a variety of social work roles and settings. In 2015, he earned his Ph.D. from the University of Toronto Factor-Inwentash Faculty of Social Work—his dissertation was on the resilience of queer and trans* youth—and for the past six years, he has been a professor at Carleton University School of Social Work in Ottawa, Canada. 
An award-winning teacher at Carleton, Asakura developed courses on several topics, from how to develop a research proposal to how to approach clinical practice from a social justice perspective. He founded the SIM Social Work Research Lab, the first and only social work-specific, simulation-based research lab in North America, which researches simulation-based learning and investigates clinical practice competencies. He co-edited a Clinical Social Work Journal special issue dedicated to the subject with Marion Bogo, who pioneered simulation-based education in social work. Then he brought his work to Japan, where he grew up, as a visiting professor at the School of Human Welfare Studies at Kwansei Gakuin University.
Asakura's use of simulation in his classes, at Carleton and Kwansei Gakuin University, have provoked uncomfortable but "fantastic" aha moments. In sessions with actors portraying clients, social work students with an abstract understanding of social inequity come face to face with individuals most affected by it, with the complex nature of those effects—and with the difference between saying the "right thing" and empathy. In a real-life session, that disconnect might mean a client never returns, Asakura noted, citing high therapy dropout rates among marginalized people, and the therapist would never know what went wrong. 
At SSW, Asakura currently chairs the practice sequence, has continued his simulation research and is exploring ways to incorporate the methodology into the curriculum. He is also the editor-in-chief of Smith College Studies in Social Work.
"Being at Smith was a great, great experience. I was an OK student, a  late bloomer," he recalled with a laugh. "Everyone was super smart, and I was  intimidated, but it was transforming." 
A self-described "queer immigrant person of color," early on at SSW, he had his own aha moment when he realized that those elements of his identity, which at times he had felt ashamed of, would be assets, not limitations, in pursuing his social work career. 
SSW also nurtured the beliefs that have since guided his practice, teaching and research, that social work must promote social justice and social work education must be grounded in that principle, and that the therapeutic relationship has the power to change people's lives. He hopes to encourage those beliefs in SSW students.