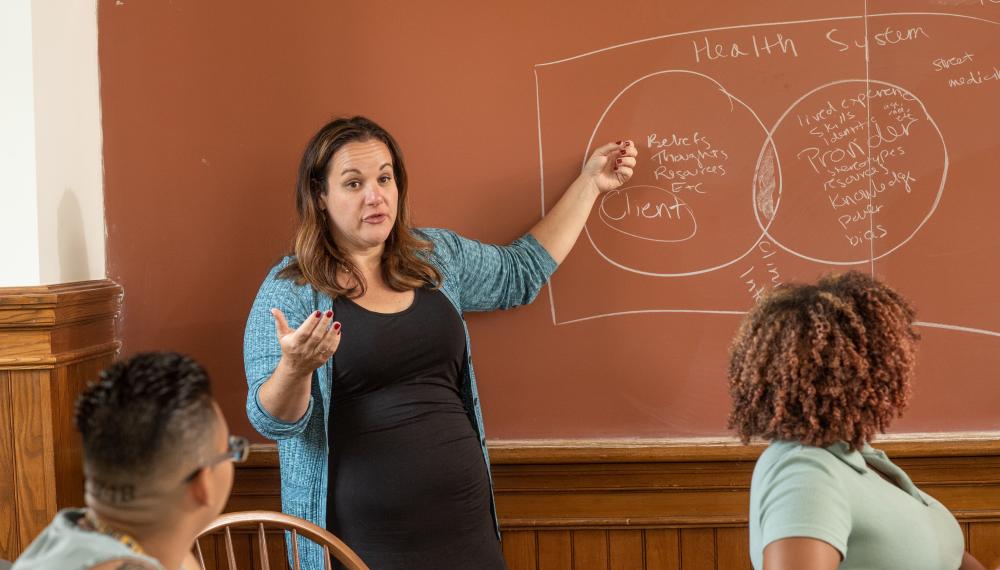 To Assistant Professor Hannah Karpman, M.S.W., Ph.D., the many research and student mentorship projects she juggles can be crystallized into a single throughline: "How do we harness existing structures to bend the system in a positive direction for youth and families?" 
To that end, she saw the pandemic as a moment to embrace innovation. Karpman spearheaded a project that benefitted two populations and organizations simultaneously: LGBTQIA+ young people in Florida in need of mental health services, and Smith School for Social Work students who needed placements that were virtual during the coronavirus pandemic. 
At the start of the pandemic, Karpman facilitated a partnership between a Jacksonville-based community center serving LGBTQIA+ young people, called JASMYN, and the School. JASMYN has offered a suite of supportive programs to empower young people for more than a quarter century but, before 2020, mental healthcare wasn't one of them. 
"A crisis moment is also an opportunity," said Karpman, who harnessed pre-existing organizations to increase access to mental health services for LGBTQIA+ young people. 
"For the first time, a lot of people could think more broadly about telehealth, which made space for innovation." 
With a more flexible telehealth environment and a fledgling partnership in place, SSW was able to place three students at JASMYN virtually during the 2020–2021 internship session. The following year, two students chose to do a placement there in-person. This coming fall, four students are on-site, two of whom are returning for a second year. 
Image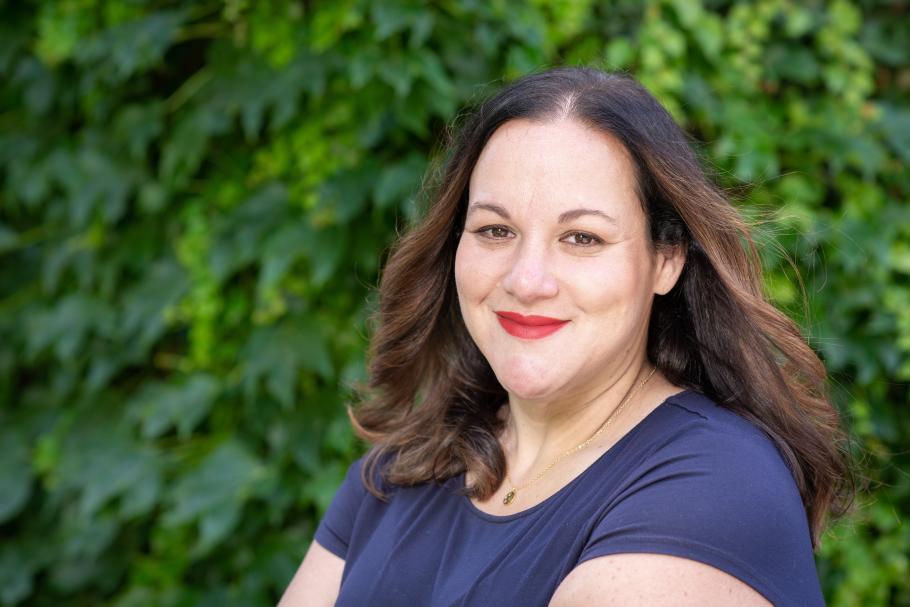 Karpman said that she hopes the Smith-JASMYN partnership will reap long-term benefits for Jacksonville's LGBTQIA+ youth, and that perhaps some Smith students will decide to practice there in the long term and "there won't be an unavailability of queer folks in that community who have that skill set" anymore, she said. 
In addition to helping grow the Jacksonville placement, Karpman recently co-authored the quantitative research entry in The SAGE Encyclopedia of Trans Studies, and she continues to work with Massachusetts state programs to make mental health assessments more inclusive.