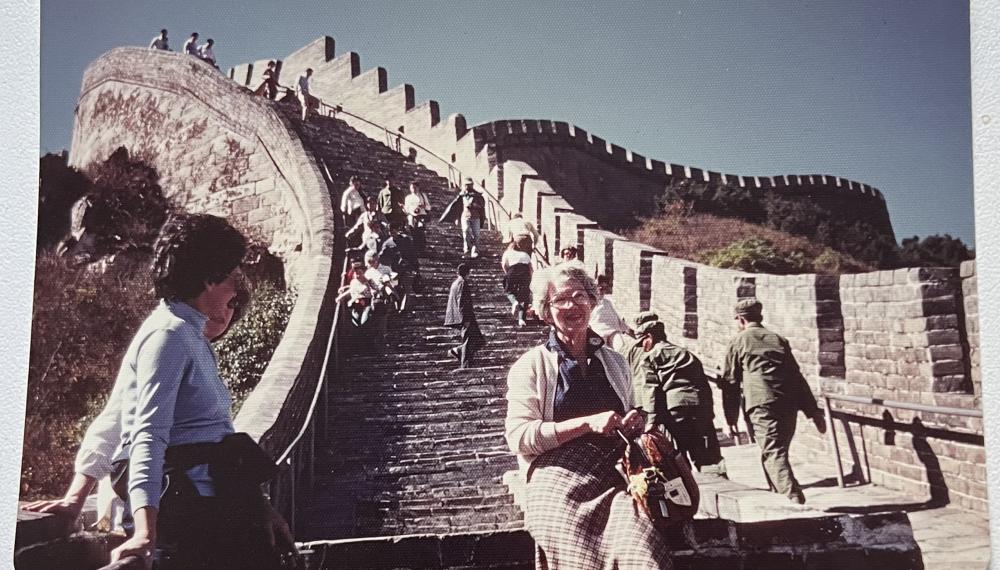 Mary Elizabeth Haskell '54 had a modest, disciplined existence. Haskell, who for decades used her SSW degree to practice psychiatric social work at a state hospital in Wayne County, Michigan, before retiring to Maine and then Virginia, shopped mostly at church thrift stores, said goddaughters Christina Higgins and Jenny Johnson. She exercised by walking through the aisles of big-box chain stores. She loved to travel, but she always flew coach and stayed in basic rented accommodations.
Haskell's financial prudence had one major exception: the Smith College School for Social Work.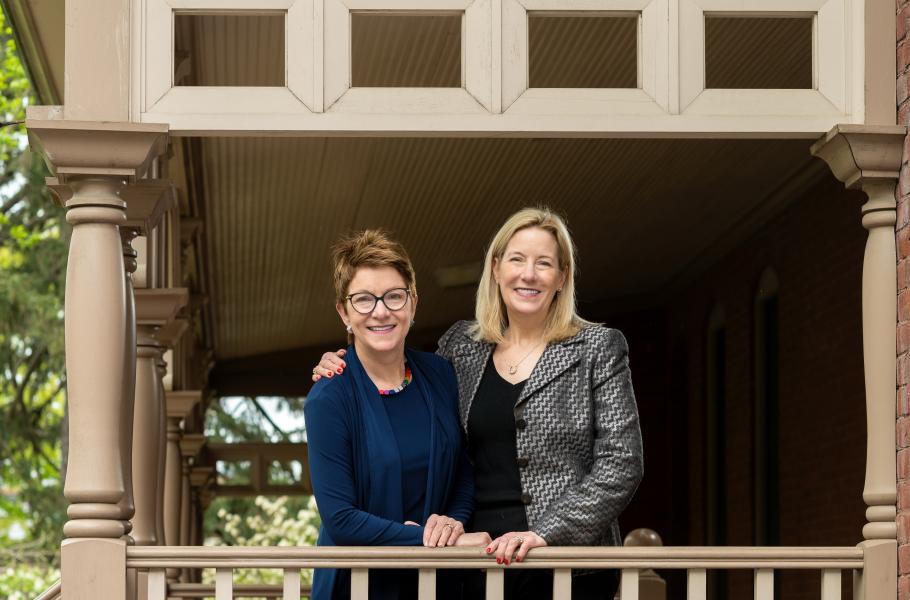 "What mattered to her was Smith," Johnson said. "Everything that she did she really credited Smith with the education that she got."
She was a repeat donor throughout her life, in addition to attending alumni trips – a group, Haskell among them, marked one of the first tour groups allowed in post-Mao China – and reunions. And when she passed in 2016, she left SSW a $2.5 million bequest – the largest one the School has ever received – to help fund need-based aid. 
"I think it's an inspiration that this person felt so strongly that she wanted to make a difference in this way," said Higgins, who oversaw the end-of-life affairs for the woman she called Aunt Mary. "The School made a difference in her life, in her direction, and enabled her to have a 25-plus year career." Haskell would undoubtedly be happy to know that, along with the bequest, SSW was gifted her master's thesis and her diploma.
The Mary Elizabeth Haskell Field Stipend Award, which has gone to nearly 700 students since its 2018 inception, marks the first time the School has been able to contribute to students' living expenses, lowering the need to take out loans and the risk of burning out while working on the side.
"She didn't want them to be burdened with student debt," Johnson said.
Haskell grew up in Michigan, outside of Detroit, living on the grounds of a state hospital where her father was a staff psychiatrist. She stayed local until her early 40s, when those early childhood memories helped inspire a new career. She graduated from SSW at age 41.
"Her dad must have worked with other women who had gone to Smith," Johnson said. "I'm quite sure she knew of Smith's reputation as the premiere school for social work."
At her post-Smith psychiatric hospital job, Haskell became close friends with colleague Evelyn Johnson, Higgins and Johnson's mom, forging a lifetime of close relationships.
"I've always been away, far from family," said Higgins, who settled in Virginia, a daytrip's drive from her Aunt Mary. "We'd have sandwiches at the playground with the children, almost like a grandmother figure … At some point she asked me if I would be the one who would help her out with her affairs, and I was honored."