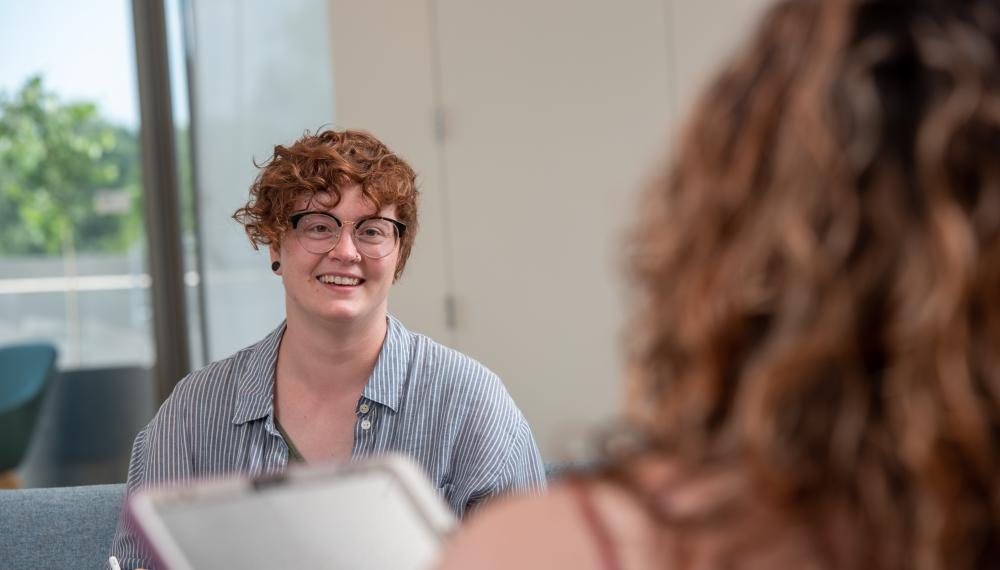 "Smith was the only school I applied to. Now being out of school and in the field, I feel SSW one-hundred percent prepared me, and in a better way than any other school could have." 
Taylor Haaf chose SSW largely because of its commitment to social justice and its psychodynamic orientation. The courses they took and their internship with a community mental health agency played key roles in that hundred-percent preparation, as did the grounding they got in psychodynamic theory and relational therapy in particular.
"Smith's social work program is unlike any other," Haaf said. "Where other schools have moved away from it, Smith still puts psychodynamic theory at the center. That perspective has given me confidence in my work. Smith taught me that it's OK to 
Image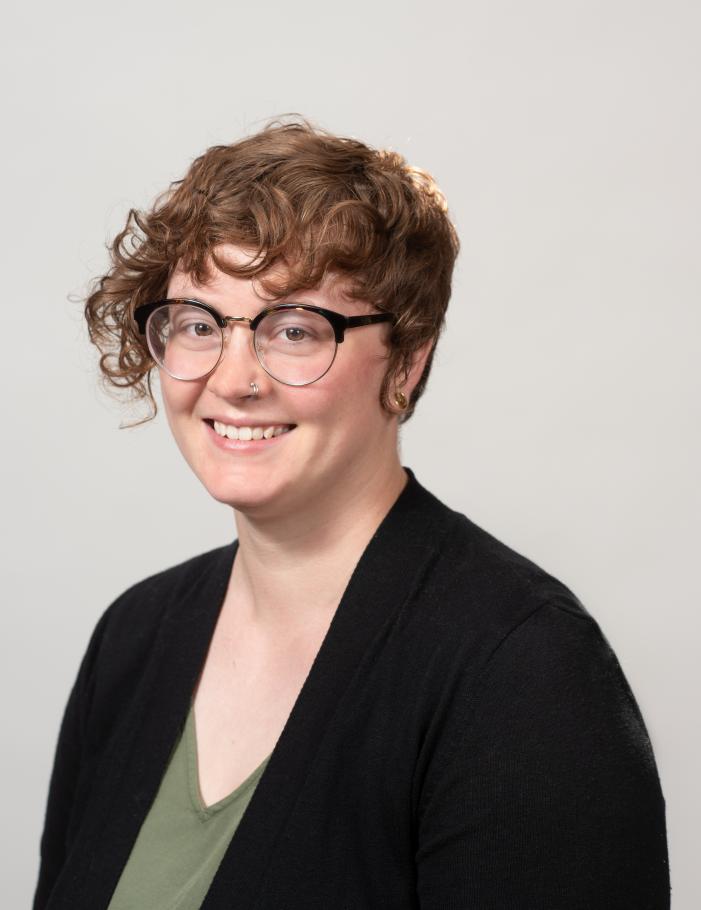 use yourself, that disclosing your internal process during a clinical session can be so fruitful: "I'm feeling like this silence is really awkward—what about you?' I'm able to be my authentic self as a therapist."
Currently a fellow at Boston Behavioral Medicine, Haaf will join its core staff when the fellowship ends. Haaf's background makes them a good fit for the group practice, whose integrative approach draws on various therapies to treat clients. Haaf's resume includes experience as a trauma-informed yoga teacher, certified Reiki practitioner and herbalist with a B.A. in Buddhist studies and psychology from Hampshire College.
Given the turbulent times and the scarcity of mental health services, in Haaf's eyes, the need for clinical social work has never been greater. And Haaf believes that social work clinicians bring a unique and critical perspective to the field of mental health. 
"A social worker sees through a different lens—that's so important. You have an awareness of the larger system and how it affects people and of how the system affects your own work as a social worker—things like insurance companies, agency policies."
They added, "I think you approach diagnosis differently. It's not seeing someone for 50 minutes and saying, 'You're borderline.' Of course, some people are grateful to have a name for what's been troubling them: 'Thank God!' But social workers resist stamping people with a label. Your diagnoses are possibly less pathologizing, less stigmatizing. I guess the best way to put it is that you're holding a diagnosis lightly."