Image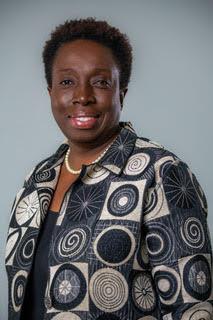 Judith Josiah-Martin, M.S.W., Ph.D. '18, received the University of Maine (UMaine) Presidential Outstanding Teaching Award recognizing outstanding achievement in teaching in the master of social work program at UMaine. Josiah-Martin has taught in the UMain School of Social Work for more than a decade. Her teaching philosophy is described as "thoughtful and inspiring, creating a climate in the classroom that invites engagement and 'stimulates a desire to perform at the highest level.'"

"It is an honor to be recognized for work that I am extremely passionate about. Our country needs exceptional social workers, therefore the training and education of any social worker is a high calling," said Josiah-Martin. 
Said the announcement about her award, "In her teaching philosophy statement, Josiah-Martin noted five guiding principles that get to transformative learning: education must evoke curiosity and awaken or help the student to develop an inquisitive and adventurous outlook toward learning; student learning is handled in a respectful, courteous manner, recognizing not only the educator's knowledge, but also the students' inherent knowledge and experiences; a teacher must come prepared to deliver accurate, relevant, usable knowledge that fosters development of life-sustaining skills from a manageable, expert, competent and well-prepared base; students must be able to make use of the information in such a way that it adds value and meaning to their lives; and students should be encouraged to expand their "thinking capacity" — question, discuss, challenge, present — to become problem solvers, strategic planners and experts in their own rights."