Image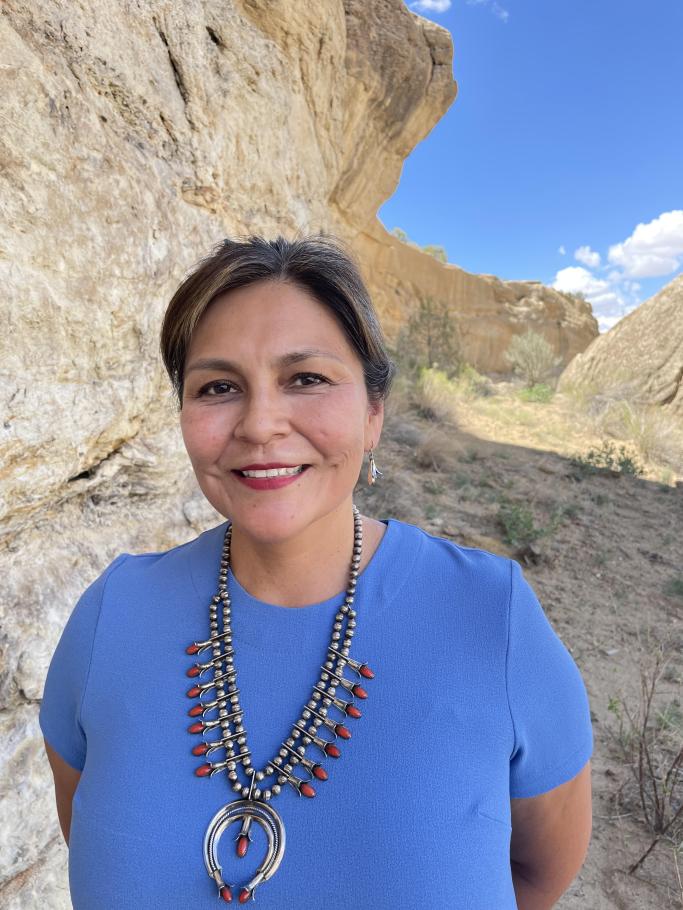 Pam Begay spent four years researching Ph.D. programs before applying to SSW. Its focus on psychodynamic theory spoke to her interest in its origins and evolution—and use in practice. An equally important item on her wish list: "a program that would allow me to maintain my home in New Mexico and not disrupt my family." SSW met that requirement, and then some.
"My first summer on campus was super-positive," Pam remembered. "I'd have breakfast with my children, who were four and six at the time, and my husband. They'd bring me lunch when I was between classes, and I was home for dinner."

Begay's cohorts also provided sustenance. A member of the Navajo tribe of Shiprock, New Mexico, Begay said sometimes at Smith she was "the only American Indian in the room," a circumstance she is used to, but she was also part of a close-knit circle, who met for dinner, looked out for each other, relished the positive moments and rallied around during tough ones.
Ph.D. in hand, Begay will be maintaining her private practice and hopes to secure a permanent academic position, toward mentoring the next generation of social workers. Mentorship is a subject close to her heart—she researched mentoring policies of American Indian/Alaska Native faculty for her doctoral thesis—and having taught and been a student for years, she knows how essential it is in an academic setting.
"At SSW, I had professors who helped me understand what I was learning. They took time to hear me, to sit with me after class to talk through what had been discussed. I was able to draw on their expertise; I had rich interactions," she said. "Welcoming questions, clarifying ideas, nurturing a sense of belonging as well as writing letters of recommendation or helping a student prepare for a job interview: these are some of the ways I can help students build a solid foundation for their careers." Summing up a serious long-term goal of hers, Begay showed she doesn't take herself too seriously, saying with a laugh: "When I grow up, I want to be a solid professor!"