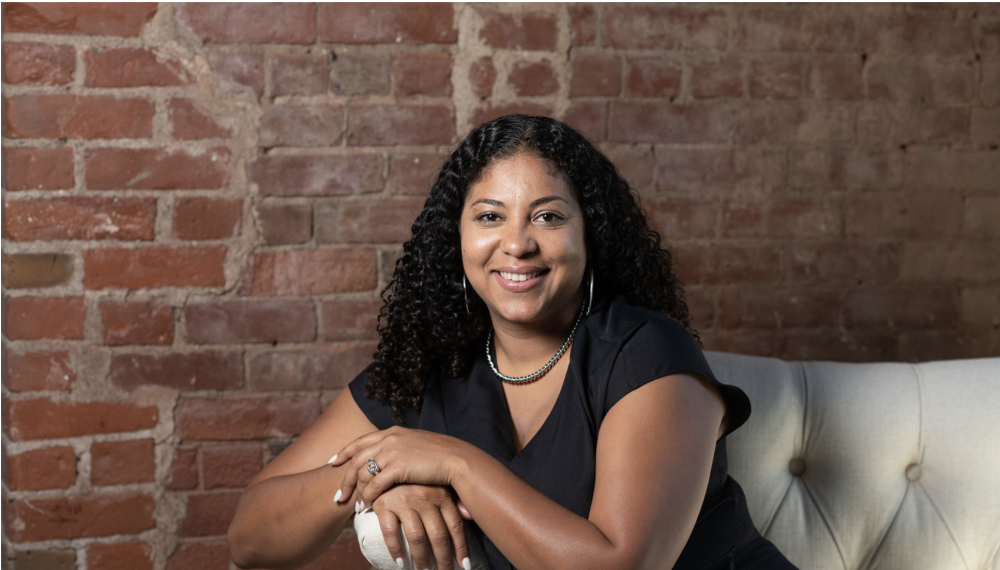 When Jamie Daniels was an undergraduate at nearby Mount Holyoke, a mentor well-acquainted with her passion for service and activism told her that she would either end up a political organizer or a social worker – and that social work has more regular hours. As a first-generation college student juggling academics and motherhood, the decision essentially made itself.
"I feel, in many ways, that this path was destined for me," said Daniels, a self-professed "Smith groupie" who is currently in the Ph.D. program there, back at SSW after earning her masters there in 2014. 
She is done with her doctoral coursework and completed a dissertation on the impact of union representation on Black women's mental health and material lives, part of a broader focus on the dearth of research in the field featuring Black women. 
"My interest, first and foremost, in Black women's mental health is both personal and emerged out of my years in clinical practice," she said. Her work with clients led her to notice "both gaps in the literature as it relates to Black women but also just questions about the limitations of clinical work and the things bearing down on Black women's lives." While still a passionate clinician, in the spirit of Smith's practitioner-scholar model, Daniels decided that the best way to fill in research gaps was to do it.
During her time as a doctoral student, she also cultivated teaching and mentorship skills, teaching several core masters-level courses, advising M.S.W. students in their Community-Based Anti-Racism Experience, and acting as clinical supervisor for a student's internship.
"I like the idea of mentoring students into the field of social work," she said. "I hope to impart my passion for both micro and macro practice onto them," she said. 
"We have this ethical responsibility to both support our patients and also to address the social issues that are reproducing disparities in mental health."
Outside of SSW, Daniels owns Polestar Therapy, a private practice in Amherst, MA, where she treats primarily BIPOC and LGBTQIA+ clients. The structure of Smith's academic programs, which clusters coursework during the summer, allowed her to continue her clinical work throughout her doctoral candidacy. She looks forward to a future career that combines that work with her newer passion for teaching and research.  
"I don't know if I chose to become a social worker or if social work chose me, but I love being a social worker. It's the lens through which I see the world," she said.