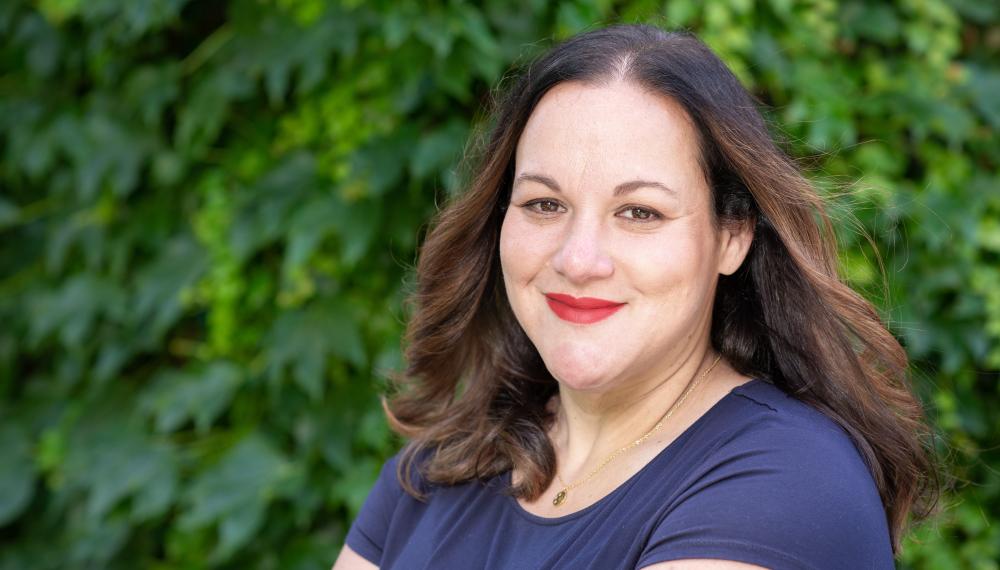 More and more children in the U.S. are ending up in emergency rooms because of mental health crises, from suicidality to intentionally harming themselves, panic attacks or serious behavioral issues. Often their parents have nowhere else to go for mental health support.
A newly-released study shows many of these children do not receive needed follow-up mental health care and SSW Professor Hannah Karpman, M.S.W., Ph.D., published a simultaneous editorial, "A State of Emergency: A Crisis in Children's Mental Health." The study, "Follow-up After Pediatric Mental Health Emergency Visits" is headed by Jennifer A. Hoffman, M.D., M.S., based on the medical records of more than 28,000 children enrolled in Medicaid. It showed that only half of these children who were discharged from the emergency room for mental health concerns had follow-up appointments, and within six months, more than a quarter were back in the emergency room needing emergent treatment.
Unfortunately, the failures of the system are not a surprise to experts.
Image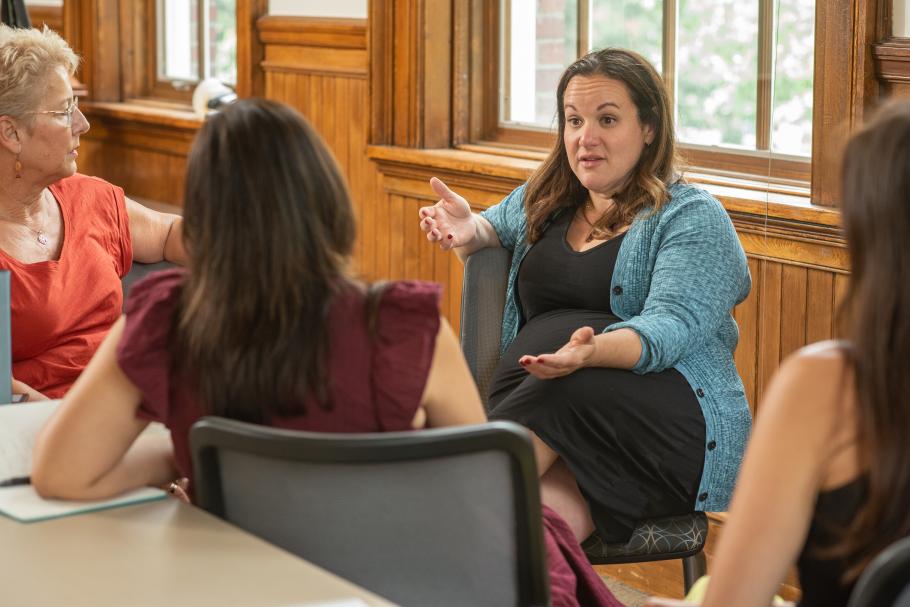 Karpman focused on the gaps that Hoffman's study uncovered: a pediatric mental health care system in crisis.
"Twenty-seven percent of all children in this sample returned to the emergency department for mental health-related symptoms within a 6-month period, implying that even those who did receive outpatient treatment were not adequately held in that setting," wrote Karpman.
Karpman is clear, as Hoffman and others have shown repeatedly, that the U.S. is not meeting the behavioral health needs of its young people. The problems with the pediatric mental health system are not new, but the COVID-19 pandemic has hastened the continued breakdown of the system. While emergency departments are the last chance when all else has failed, they also lack the resources to support these patients.
"The factors driving this crisis are complex but not insurmountable," Karpman writes.
Karpman focused on two pressing issues that are contributing to this and that she says need immediate action.
"First, our community-based mental health support system needs an immediate and massive overhaul...youth and their families lack access to high-quality comprehensive mental health services that provide enough support for children to remain in their homes, out of emergency departments..."
Karpman says these problems are exacerbated when a young person has multiple areas of need, i.e. a developmental disability and a mental health disorder. She says that minoritized children also experience "more profound disparities in access to and quality of care received." According to the study, Black children are especially underserved. It found that 49% had a follow-up visit within a month of their emergency room visit, compared to 59% of white children.
"We need a massive investment in innovative, holistic and comprehensive community-based support models, particularly those that can adequately support parents who are caring for their children at home," writes Karpman.
The second issue Karpman focuses on is what she calls the decimation of the pediatric behavioral health workforce. While social workers take up a lot of the burden of providing mental health services, there are problems in the way the system is set up for them as well. The current workforce has less experience and receives little to no ongoing supervision or training compared to two decades ago.
She says that the deprofessionalization of the field, driven by cost-cutting efforts, has left the U.S. with clinicians who have at most two years of graduate training in social work of counseling psychology. Social workers often start out in community-based settings, like clinics, hospitals and other programs where they have supervision and are part of a team. Unfortunately, Karpman said, social workers often graduate with large amounts of student loan debt, which means they have a financial incentive to go into private practice as soon as they are eligible, rather than stay in the demanding, underpaid jobs they have.
"Our least-experienced clinicians staff the clinics with the highest need. Low rates of reimbursement and lack of pay parity in community-based mental health settings, coupled with a thriving private practice sector driven by insurance expansion through the Affordable Care Act, are to blame for this migration. A massive investment in the education and training and adequate payment of the behavioral health care workforce are long overdue."
For Karpman, a helpful starting place would be student loan forgiveness for social workers, who also need fair pay and adequate reimbursement for the care they provide.
Keeping children from reaching a crisis point in the first place is the goal, which Karpman says also requires investment in schools, in communities and supporting families who are struggling. Hoffman's newly-released analysis adds to the already overwhelming evidence of an "urgent need for a dramatic change in our pediatric mental health care system," Karpman says. "We believe it is time for a 'child mental health moonshot' and call on the field and its funders to come together to launch the next wave of bold mental health research, for the benefit of these children and their families who so desperately need our support."