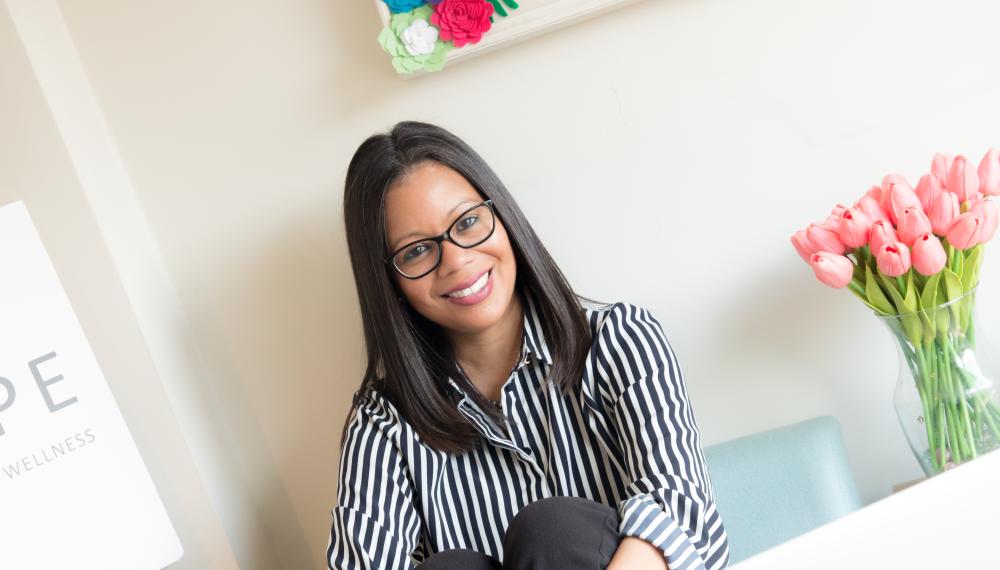 We are proud to announce that Cheryl Aguilar, Smith College School for Social Work doctoral student, has been selected to participate in one of the Robert Wood Johnson Foundation's Leadership for Better Health programs. These programs connect changemakers across the country—from diverse professions and fields—to learn from and work with one another in creating more just and thriving communities.
Aguilar was selected for the Health Policy Research Scholars program. Designed for doctoral students from historically marginalized backgrounds and populations underrepresented in specific disciplines, Health Policy Research Scholars helps students from all fields apply their work to policies that advance equity and health while building a diverse network of leaders who reflect our changing national demographics.
As a member of the program's newest cohort, Aguilar will focus on the mental health impact of recent family separations and reunifications of children and their parents as a result of immigration enforcement policies. 
Under the Zero Tolerance Policy instituted by the Trump administration, an estimated 3,900 children were separated from their parents. While the longstanding ramifications for these families are still unknown, Aguilar and her team at the Hope Center for Wellness have been providing therapy to Central American children and parents who were separated under the policy. Part of her research goal is to contribute to the literature about the impact of family separations and bring to light the challenges the families have experienced, their resilience and explore effective clinical, mezzo and macro interventions that support the families.
"This tragedy is an example of how policies impact health and the effect of this measure will continue to be felt by families and communities for years to come," said Aguilar. "Policy and clinical interventions that support these Central American families are crucial to their wellbeing and the repair of the family structure. As social workers, there is much we can do."
In addition to exploring the mental health impact of family separations and reunification of immigrant children and their parents, Aguilar hopes to explore "the mental health impact of migration, the interplay of policy, politics and mental health and the structural complexities bicultural and transnational families face."
In her second year at SSW, Aguilar has found the doctoral program has challenged her "in expected and surprising ways both personally and professionally." 
"There is a parallel process of inner discovery, retrospection and growth as we learn about psychodynamic theories," said Aguilar.
Based on her experience as a doctoral student, Aguilar shares advice to future students.
"We can't go at it alone! The doctoral journey is rewarding but it can also be difficult. It's okay to be vulnerable, ask for help when needed and own and address stressors and challenges as we face them. I have found it helpful to write out my vision for being at SSW and my long-term research, policy, and clinical goals. And when in doubt, I turn to this write up to keep me grounded and remind me why I am here. When your imposter syndrome shows up, remind yourself 'I belong.' You have already made it this far and are here!"

To learn more about the Health Policy Research Scholars program and the other leadership programs at the Robert Wood Johnson Foundation, and to meet other participants, visit healthpolicyresearch-scholars.org.