Loren Cahill, M.S.W., Ph.D.
Assistant Professor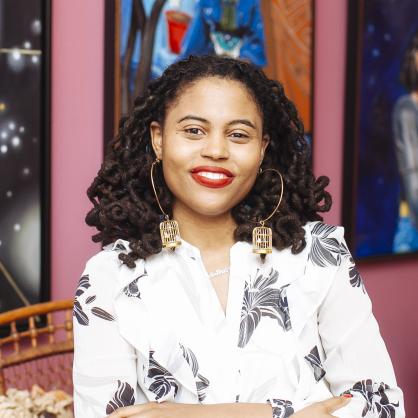 Education
B.A., Wellesley College 
M.S.W., University of Michigan 
Psy.M., City University of New York 
M.Phil., City University of New York 
Ph.D., City University of New York
---
Biography
Loren S. Cahill is an assistant professor at Smith College School for Social Work. Cahill grew up in St. Louis, MO, where she was nurtured by a family of judges, lawyers, teachers and social workers. She has carried the lessons learned from her family and community into her organizing, service and research. Cahill received her Ph.D. in critical social personality environmental psychology from the City University of New York, an M.S.W. from the University of Michigan-Ann Arbor and a B.A. in Africana and educational studies from Wellesley College. Cahill has also had the distinct privilege to collaborate with Black girl artists in Philadelphia, PA, organize with Black young mothers and survivors of sexual assault in Brooklyn, NY, and consult with African women leaders through the Gates Foundation in Nairobi, Kenya.
Cahill's scholarship interrogates how understanding the implications of intersectionality, specifically the nexus of race and gender, impacts constructions of affect, space and time. It seeks to better comprehend spaces curated by and for Black women and girls, but also have important implications for the construction of institutional and informal spaces where they might be present. Cahill is creating a body of research that chronicles people, place and transformative movements. It is rooted in concurrently studying how histories, lives and structures can result in radical interventions that advance justice.
Selected Publications
McKinley, B. D., Cahill, L., & Kumaria, S. (2023). Wade in the Water: Suggestions for Centering Reproductive Justice in Social Work Education, Practice, and Organizing. Smith College Studies in Social Work, 1-28.
Cahill, L.  (2023).  Black dreams matter: Exploring the polyphonic realms of the Black Radical Imaginary. Journal of Personality,  91,  30– 49.
Cahill, L. (2022). Reflective Futurology: Exploring Black Time Travel and Intergenerational Healing in Lovecraft Country and Beyond. CLA Journal, 65(1), 59-73.
Cahill, L. (2022). Memoirs of the Colored Girls Museum: For Blackgirls Everywhere to Remember That  Our Love Is Enuf. WSQ: Women's Studies Quarterly, 50(1), 229-245.
Cahill, L. (2021). Radical Love Unlimited: A Biomythography. Visual Arts Research, 47(1), 89-100.
Cahill, L. (2019). BlackGirl Geography: A (Re) Mapping Guide Towards Harriet Tubman & Beyond. Girlhood Studies. 12 (3).