Ora Nakash, M.A., Ph.D.
Professor and Director of the Ph.D. Program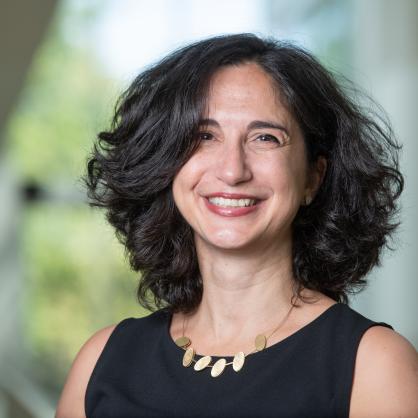 Education
B.A. University of Haifa  
M.A. Tel Aviv University  
Ph.D. Boston University
---
Biography
In her work, Professor Ora Nakash aims to generate innovative knowledge to improve access, equity, and quality of care for communities of color and historically marginalized populations. She is particularly interested in identifying the mechanisms that underlie mental health service disparities and developing evidence-based interventions to reduce the detrimental effects these inequalities have on individuals, families, and society at large.
To achieve these goals, she uses a wide range of research methods, including epidemiological studies, laboratory experiments, and rigorously designed mixed-methods field studies across different clinical and educational contexts. In each of her research areas, she intends to provide empirically-driven and conceptually innovative insights that can advance both the theoretical understanding of the mechanisms underlying mental health disparities and the applied clinical literature on eliminating disparities in mental health services and improving the quality of care.
Prior to Smith College, she was a faculty member at the School of Psychology at Reichman University in Israel, where she also served as the school's associate dean. Her work has received extensive funding from NIMH as well as the European Union and Israeli National foundations, including European Union Marie Curie Reintegration grant, The Israel National Institute for Health Policy Research and Health Service Research, and the United States-Israel Binational Science Foundation.
Selected Publications
Haj Yahia, M., Nakash, O., & Levav I. (2019). Mental Health Themes among Palestinian Citizens in Israel. Indiana University Press.
Levontin, L., Nakash, O. & Danziger, S. (2019). It takes two to self-disclose: Incremental theorists facilitate others' self-disclosure more than do entity theorists. Journal of Personality, 87, 1264-1276
Nakash, O., Granek, L., Cohen, M., Bar-Sela, G., Geffen, D.B., Ben David, M. (in press). Does assessment method matter in detecting mental health distress among Ashkenazi and Mizrahi Israeli women with breast cancer? Health and Social Work.
Nakash, O., Cohen, M.. Nagar, M. (2018). "How should I do it"? Clinical dilemmas therapists struggle with during the mental health intake. Qualitative Social Work. Ahead of Print.
Nakash, O., & Nagar, M. (2018). Assessment of diagnostic information and quality of working alliance with clients diagnosed with personality disorders during the mental health intake. Journal of Mental Health. Ahead of Print.
Nakash, O., Cohen, M.., Nagar, M. (2018). Why to come for treatment?" Clients' and therapists' accounts of the presenting problems when seeking mental health care. Qualitative Health Research, 28, 916-926.
Alegria, M., Nakash, O., Hall, J., Ault-Brutus, A., Carson, N., Fillbrunn, M., Wang, Y., Cheng, A., Harris, T., Polo, A., Lincoln, A., Freeman, E., Bostdorf, B., Rosenbaum, M., Epelbaum, C., LaRoche, M., Okpokwasili-Johnson, E., Carrasco, M., Shrout, P. (2018). Effectiveness of DECIDE Intervention on Patient-Provider Shared Decision-Making and Quality of Care in Behavioral Health with Multicultural Patients: A Randomized Controlled Trial. JAMA Psychiatry, 75, 325-335.
Nakash, O., Nagar, M. & Westen, D. (2018). Agreement between clinician, patient, and independent interviewer ratings of adaptive functioning and developmental history. Journal of Nervous and Mental Disease, 206, 116-121.
Granek, L., Nakash, O., Ben-David, M., Shapira, S., & Ariad, S. (2018). Oncologists', Nurses' and Social Workers' Strategies and Barriers to Identifying Suicide Risk in Cancer Patients. Psycho-Oncology, 27, 148-154
Nagar, M., Westen, D, & Nakash, O. (2018). Reliability of DSM and empirically derived prototype diagnosis for mood, anxiety and personality disorders. Comprehensive Psychiatry. Ahead of Print.
Granek, L. & Nakash, O. (2017). The Impact of Militarism, Patriarchy and Culture on Israeli Women's Reproductive Health and Well-Being. International Journal of Behavioral Medicine, 24, 893-900.
Nakash, O., Luria, I., Shoshani, A., Nagar, M. (2017). The Association between Perceived Social Support and Post-Traumatic Stress Symptoms among Eritrean and Sudanese Asylum Seekers in Israel. International Journal of Culture and Mental Health, 10, 261-275.