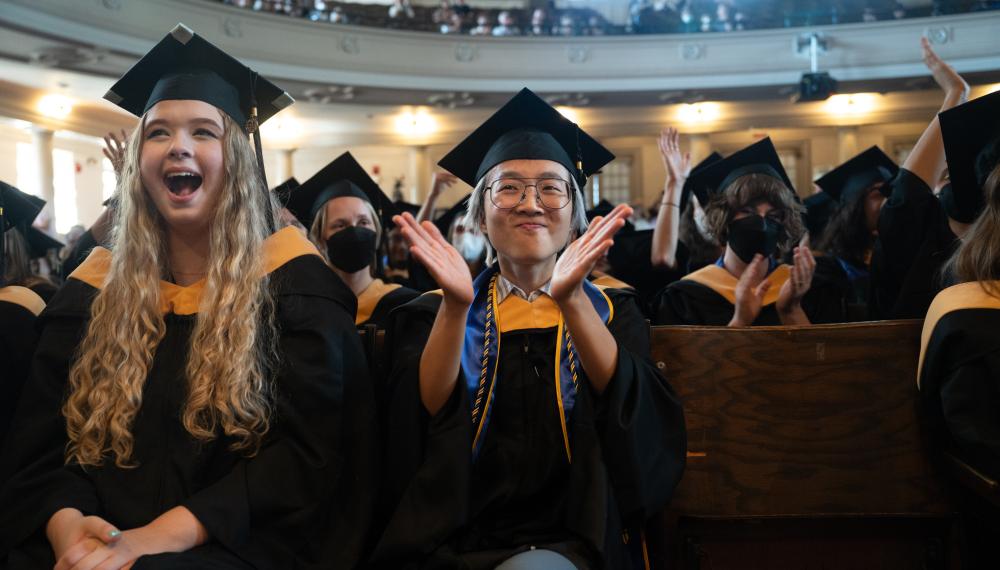 "It is time, fellow social workers, for us to reconsider what we do individually and collectively as professionals and to abandon all practices that make us complicit in the status quo," said Jamie Daniels, M.S.W. '14, Ph.D. '23, during her address to graduates.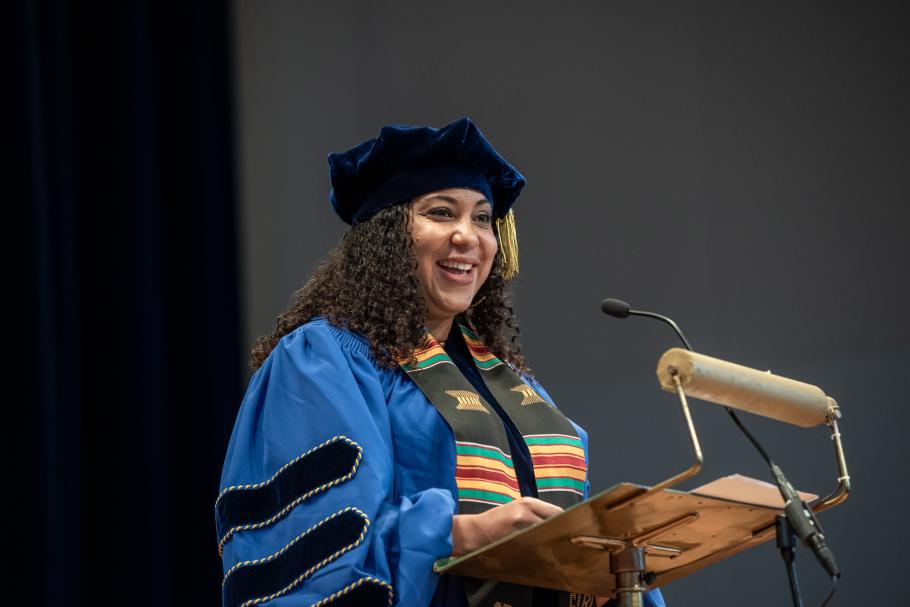 "We must reconcile with our positionality, and our seductive and pervasive relationship with capitalism...And we can no longer merely tend to the wounds of a broken system; we must strive to heal the system itself."
In a summer that introduced a new classroom-based accountability process aimed at helping facilitate healing after ruptures that can happen in the classroom, the idea of community and accountability was woven throughout the summer terms and the culminating ceremony for the M.S.W. and Ph.D. graduates. 
"As the last Smith social work class to have started fully virtual, while still in the throes of this pandemic…we eventually found our way to campus too, and were able to celebrate with each other in person, making many lifelong friendships," said Safia Albaiti, M.S.W. '23, during her address.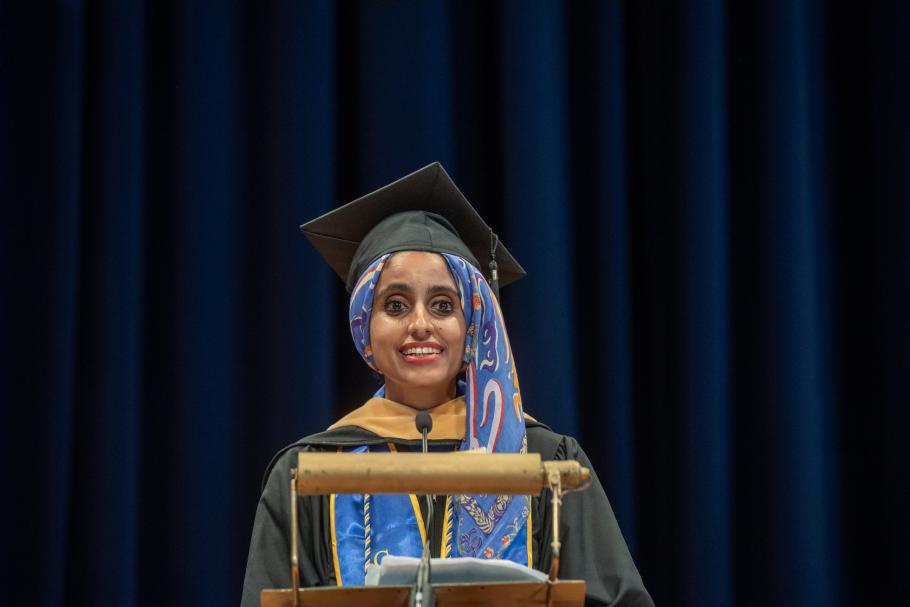 "I want to especially lift up Council for Students of Color and EBoard, the cohorts before that allowed us to have an unbroken continuous connection, to carry forward institutional memory, to hold the Smith community accountable to its Core Principles, and to continue to pay it forward," she said.
Dean Yoshioka addressed the power and voice of the graduates.
"Our students are powerful — finding ways to raise collective voices that shape this School and provide a vision for change." -Dean Yoshioka
"Our students are powerful — finding ways to raise collective voices that shape this School and provide a vision for change. As you find your voice, you help me find mine. And that's how voice can work. It empowers. It clarifies. And when unified it is powerful. It can change a School. It can change the world," she said. 
Dean Harding awarded the National Association of Social Workers (NASW) Student of the Year during the ceremony to Chynna Aming, M.S.W. '23. 
"Chynna has been a leader across campus throughout her entire time at Smith. From leadership on the Council for Students of Color to her advocacy for affinity housing. What has Chynna NOT done for students and faculty of color? She is an exceptional leader and a tireless advocate for fair and affordable health care for all students. Her teamwork and leadership was seen both inside and outside of the classroom," said Dean Harding. 
President of Smith College Sarah Willie-LeBreton reminded graduates that "yours is a discipline that is not for the faint of heart."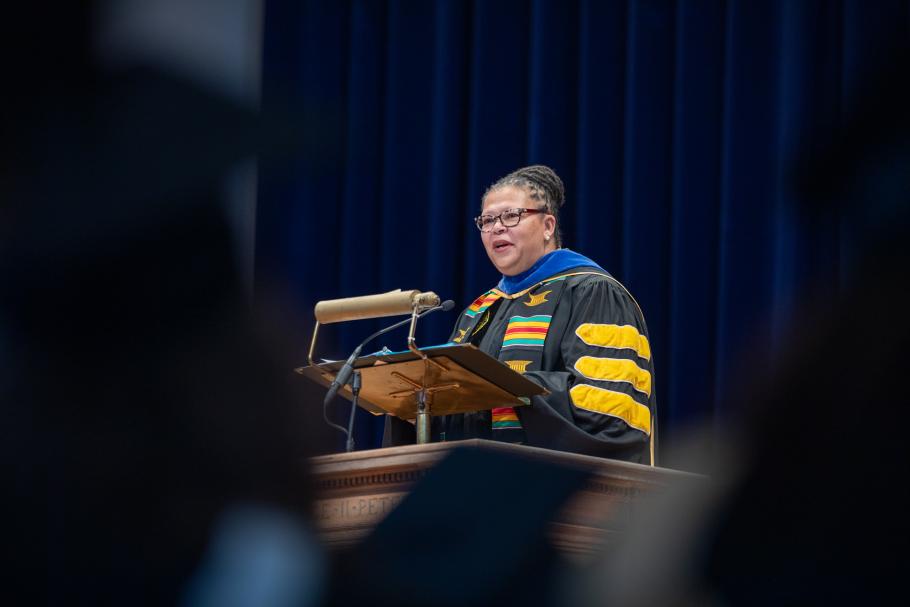 "You have chosen an area of study and practice that requires clear thinking without either hubris or lack of confidence; it requires a well-working internal compass; it requires analytical acumen tempered by humility, the knowledge of when to reach out to colleagues for advice, empathy while maintaining good boundaries and it requires stamina," she said. 
The graduates will take their next steps all across the country, some entering fellowships and group practices, others continuing work in agencies they interned with and yet others taking time to explore where their path may lead. One thing is certain for all the graduates though, they bring hope, inspiration and a revolutionary understanding of systems that need to be changed to the profession and will surely help change the world for the better.