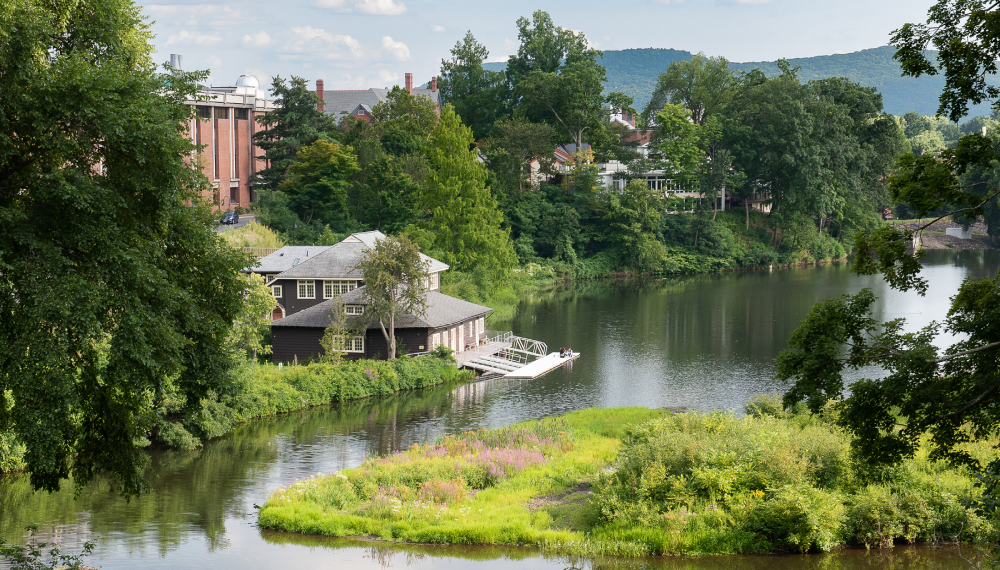 During the first fully in-person commencement ceremony since the start of the pandemic, Smith College School for Social Work will confer 109 master's degrees and 13 doctoral degrees in clinical social work. The graduating students come from 20 states and two countries and between them have completed more than 200,000 field hours.
Writer, educator and trainer for transformative justice and disability justice Mia Mingus will give the 2022 Commencement Address. Beth Nanjala Luvisia will speak on behalf of the M.S.W. graduates and Georgette Saad will deliver the Ph.D. address.  
Said Dean Marianne Yoshioka about the graduates, "Our students graduate with exceptional clinical social work skills and I know they will do amazing things as they begin their careers. During their time at SSW they have faced extraordinary upheaval and managed the difficulties the pandemic has brought with grace. I am so thrilled to welcome them as colleagues to the world of clinical social work." 
Celebratory receptions for students, family and friends are planned for the week of Commencement.
This year's celebration includes:
Thursday, August 18 
Graduates' Reception, 5:30 p.m., Paradise Room and Terrace, Smith College Conference Center, masks required indoors unless eating or drinking.
Friday, August 19
SSW Ph.D. Graduate Brunch, 11 a.m., Mary Maples Dunn Conference Room, Pierce Hall.
Commencement, 4:30 p.m., John M. Greene Hall, masks and vaccination required for all guests. The ceremony will also be livestreamed on Facebook and YouTube.
Commencement Reception, immediately following Commencement, Campus Center and Chapin Lawn, masks required indoors unless eating or drinking.