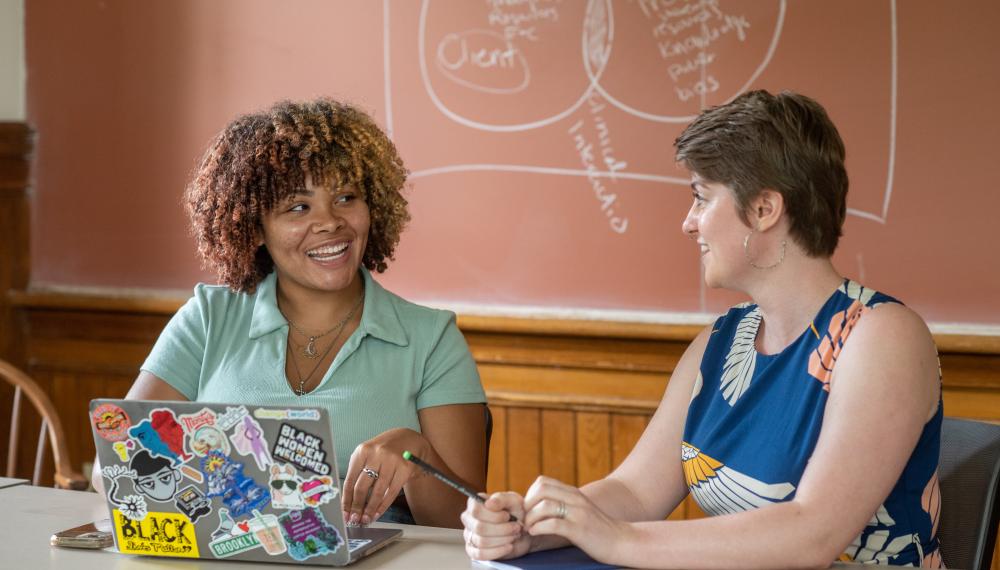 When Chynna Aming was finishing her bachelor's degree studying the role of Adverse Childhood Experiences (ACEs) in BIPOC communities, she figured she was headed toward a graduate degree in either neuroscience or public health. After discovering these concentrations did not meld disciplines in a way that matched her interests, she was advised to look into social work.
"I learned that social work embodied everything I was studying," she said. "It fit the holistic lens I was heading toward rather than having to prioritize my interests."
Her experience at SSW – she is entering her final summer of study – vindicated that leap of faith. While interning last year with the YWCA of Greater Los Angeles and currently at And Still We Rise, a therapy practice and consulting firm focused on decolonization, Aming has been able to deepen her long-time focus on ACEs, exploring their connection to community care, autonomy, and subsequent emotional struggles during pregnancy.
And Still We Rise, significantly, has helped hone her thinking – it features regular teach-backs on everything from perinatal mental health to critical consciousness. Outside of providing individualized therapy, she is working towards her doula certificate.
"I've been excited to learn more about somatic work, how that relates to trauma, and how to incorporate somatic work into topics like body image or self-esteem," Aming said.
Image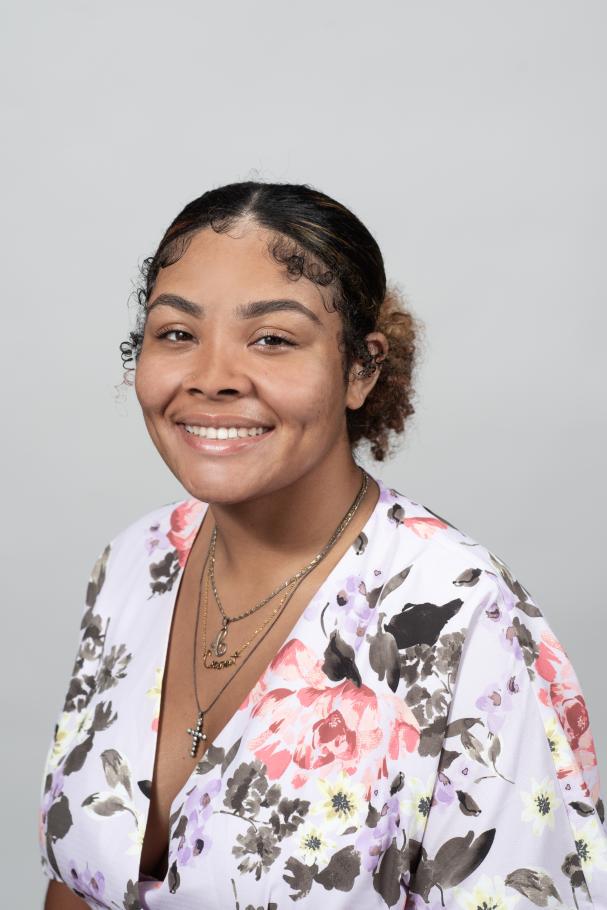 Though Aming first chose SSW for its familiarity – she earned her bachelor's degree at neighboring Hampshire College, a member of the Five College Consortium – she has found that the School offers far more than familiar terrain, from thought-provoking coursework to aspiration towards antiracism initiatives. She has thrown herself into campus life, joining SSW's Strategic Visioning Group, the Evaluation Group, and the Antiracist Planning Group and serving as the faculty liaison for the Council for Students of Color.
"Being part of these groups and in community with others over the summer has shown me that there has to be intentional accountability and call in of harm for there to be mutuality or solidarity for anything we do in social work," she said.
Aming also appreciates the SSW faculty mentors, citing professors Brandyn-Dior McKinley, Loren Cahill, Janae Peters, and JaLisa Williams as sources of support extending beyond the academic summers and into her internship placements.
"I'm looking forward to seeing everyone again, being in the same place" for one final summer, she said.