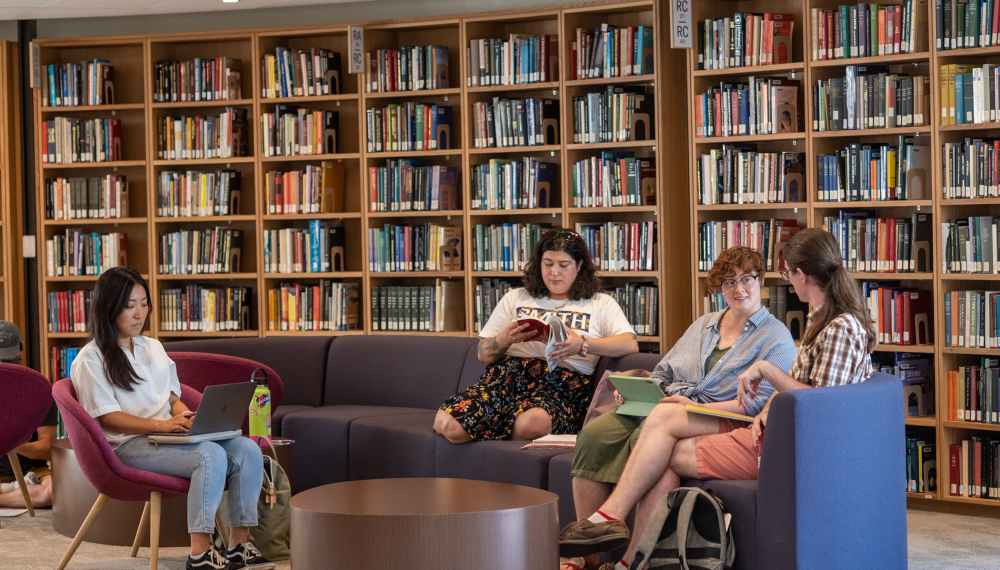 According to a 2022 survey by the National Council of Behavioral Health (NCBH), nearly 50 percent of U.S. adults who sought care for substance use or mental health were unable to find it. 
"The pandemic has exposed the incredible need for clinical social workers and I am so proud that we can help ensure the next generation of clinical social workers is ready to meet that need," said SSW Dean Marianne Yoshioka.
"Our students begin doing hands on clinical work in their very first internship," said Yoshioka. "By graduation they have amassed more than 1900 hours in their internships—nearly double that of many other programs—meaning they graduate with unparalleled experience in clinical work." 
SSW's commitment to community-based clinical work began at its founding in 1918. 
"Our School was founded to address the needs of World War I veterans suffering from what was then called shell shock. Though the coursework has shifted to meet societal needs, our commitment to being a leader in community-based clinical social work has never wavered," said Yoshioka. 
SSW's unique low residency program invites students to come to Northampton to complete their coursework during a 10 week summer intensive and oftentimes they can return to their home state to complete their intensive internships during the rest of the year. 
"This is a level of flexibility many other programs just can't match," said Valerie Nguyễn Hooper, senior director of graduate enrollment. 
"We're so thrilled to be back on the road this fall meeting prospective students across the United States," said Nguyễn Hooper, "If you are a person who is interested in social justice, working with disadvantaged populations and if you are interested in making change in the world, please do be in touch—we would love to meet you in person or virtually this fall!"
The Office of Graduate Enrollment is offering a series of opportunities for prospective students to connect with the School. In addition to in-person attendance at fairs and conferences across the U.S., they are offering a slate of virtual events tailored specifically to answering prospective student questions and helping individuals complete their applications.
To request more information, contact the Office of Graduate Enrollment.