Do you have news to share with your classmates? A new job or a new publication? A baby or grandchild? Perhaps you've connected with other SSW alumni recently? We want to know!
Have you lost a classmate or friend and would like to write an obituary/tribute? InDepth obituaries are 100 word notices for the alumni community and are not intended to repeat all of the information contained in newspaper obituaries.
Please submit your class notes, news, updates and obituaries by February 1.
Having trouble with the form? Email any submissions to sswcommunications@smith.edu.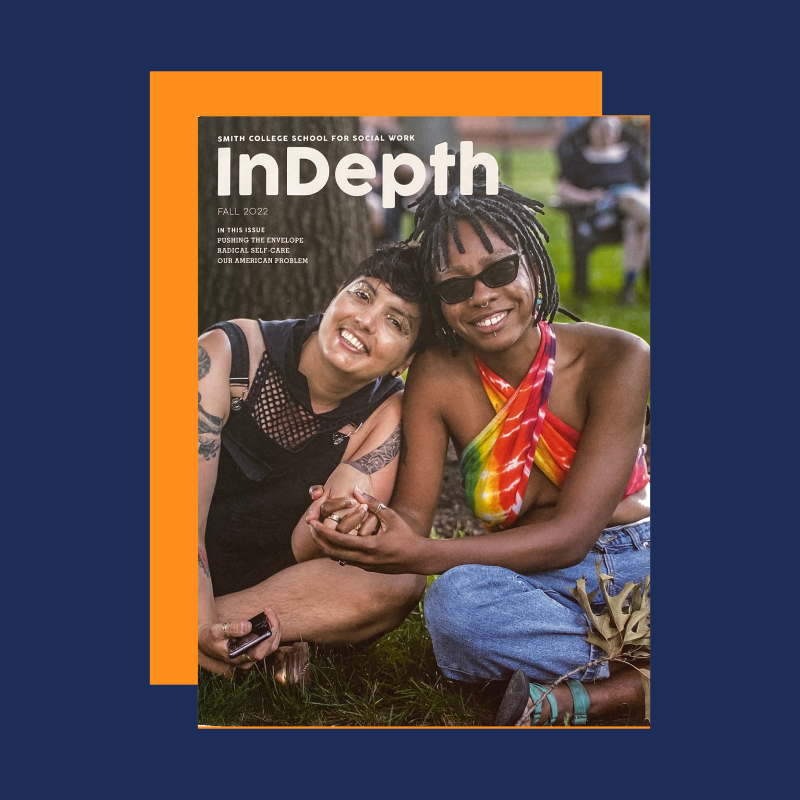 InDepth Magazine
The biannual magazine of Smith College School for social work featuring the work of faculty, alumni and students in the field of social work.